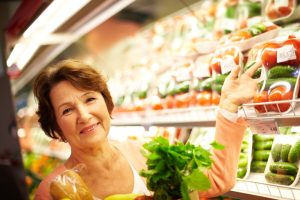 Hi, my name is Marlin Marx, and the following is my true personal experience with chicken cartilage. I was born with cracks in my lowest 4 vertebrae. When I was 15 yrs. old I hit a tree with a toboggan, which widened one of those cracks into a fragmentation of a vertebra. One of those fragments pinched off my spinal cord enough to paralyze me from the waist down. After many prayers, an operation, and a little healing time, I was off and running for a while.
About 10 yrs. later, I began to exhibit symptoms of Anyklosing Spondylitis. By age 30, the nasty disease had taken hold and taken me down. For most of the next decade, I literally sat up and screamed my way through the nights as my muscles tore themselves trying to follow the twisting of the bones they were attached to. Then, true to A.S. form, the twisting stopped and the gradual deterioration of all major joints, eyes, heart, and lungs began.
I discovered the possible benefits of chicken cartilage through my ongoing research a few years later, but was unable to locate a source for it until about 5 yrs. ago. That's when I found Health Quest European Chicken Cartilage, and started taking 3 capsules per day. After 2 weeks, I noticed less pain and more range of motion in my joints. After 2 months, I felt enough improvement to cut back my dosage to 1 capsule per day. Thanks be to GOD, who provided working brains and good hearts for the Health Quest folks so they could provide such a convenient, affordable, and effective product as chicken cartilage! Because of HIM, them, and it, I am a walking slap-on-the-doom saying-doctors-wrist! Instead of ending up in a wheelchair like they predicted, I am building "rat rod" wheelchairs! "Building" as in picking up and carrying heavy steel; then stooping, bending and twisting to measure, cut and weld it, etc.! I also crawl under and lean over cars that I repair, and, oh yea, I ride a bicycle 12 miles a day in the summer! Pluck, pluck, pluck!
Here I am, working on "Beast" between scrap hauling runs. It's quite a climb up and quite a reach down to get to the part I have in my hand. Five years ago that would have been next to impossible; now it is easy. So is rolling engines into the scrap trailer that "Beast" tows. You can see the unique shop doors which my son and I designed and built behind me in the photo. In fact, we designed and built the entire shop, with framing and roofing help from some fellow Christians. Yes, I did some of the roofing too!
European Chicken Cartilage has made all the difference in my life! When I was diagnosed with Rheumatoid Arthritis 4 years ago I thought I was turning into an old lady. I couldn't figure out why this happened to me. I exercise every day either at Curves or at home. I eat healthy. I take supplements. Why me? I have learned a lot about Rheumatoid Arthritis since that day.
Because of this crippling Rheumatoid Arthritis, the knuckles of my middle fingers were extremely swollen and looked like a huge mountain when my hands were forming a fist. And the knuckle of my left index finger was also swollen – sticking out. My hands looked really ugly. Different areas of my body (shoulder, hip, and knee) would get inflamed and be very painful…many times to the point of being debilitating; keeping me home from work. I never knew when or where the pain would strike next.
I tried medicine that my Rheumatologist prescribed. But I didn't like it – or the side affects. So, I quit taking it. European Chicken Cartilage was recommended to me by Dr. Steven Whiting who developed the Curves supplements. I tried to find it locally but couldn't. Dr. Whiting gave me the number for Health Quest out of Payson Utah. I placed my first order and anxiously awaited its arrival. The order came right away. I started taking it and really didn't notice much of anything for 2-3 months. Then all of a sudden I did. One day I noticed the swelling in my knuckles had gone down. Today my hands look and feel just like they did before. And I have no more pain – no more inflamed joints. I feel great! My Rheumatoid Arthritis factor has not increased. I love my European Chicken Cartilage and I love that Health Quest makes it so easy to reorder.
It has been a long road for me medically and physically;as I have spondiliosus fo the neck and spine. I have been through alot of pain medications and doctors for quite some time.
The best relief I have found is your European Chicken Cartilage. My nephew turned me onto a bottle; and said it helped alot of people at his workplace, with bad knees, wrists and arthritis;
So I tried it twice a day for a month and viola! No more pain and tenderness! I have gotten so much relief that I told my neurologist and endocrinologist about it and both went straight to the
website to find out more. They couldn't believe the difference in me since the previous visit. – The total turn around 180 degrees.  Now I can't wait to show and tell my pain specialist and
primary care about it!
I am living proof that this product really works. Within a week !!! the pain started to subside. So if you want relief for your achy joints – try this. It is a GOD send. So, I'm here to say "Spread the Word"
Sincerely,
Marlies M Weidenbach
PS I also have a sister, Birget McDonald who had terrible, painful knees that ache ever so much when it rains. After taking your European Chicken Cartilage for only 3 days has finally found relief
and now has no more pain and enjoys rainy days!
Again Thank you, Thank you And Thank you!
Marlies M Weidenbach
I am over 75 years old, and I have the usual age-related aches and pains. At one point my hip hurt so much that I couldn't lie on my left side in bed because of the pain. I really hit the European Chicken Cartilage, taking 2 capsules in the morning and 2 in the evening. In a few days the pain was gone. I am still taking 1 capsule in the morning and one in the evening.
I am so satisfied with European Chicken Cartilage that I have given bottles away to friends who have confided that they are in pain.
This company has excellent customer service. When my order got lost in the shuffle, they not only made good on it but they also sent me two extra bottles!
Address
25 N. 200 W.
Kanab, Ut 84741