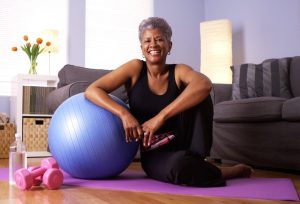 Frequently Asked Questions.
Hormone, steroid and antibiotic free.
What is European Chicken Cartilage?
European Chicken Cartilage is an all natural nutritional supplement containing Type II collagen, a unique Bio-active Protein derived from the chicken cartilage of European range chickens that are raised drug and steroid free.
What makes European Chicken Cartilage different from bovine gelatin?
Chicken Cartilage is the ONLY currently known source of Type II Collagen. Gelatin or Chondroitin Sulfate provides only Type I Collagen which does not work as effectively with immune-system-related form of arthritis.
How does European Chicken Cartilage work?
The Type II collagen in European Chicken Cartilage naturally stabilizes the body's immune system and helps neutralize the production of abnormal molecular structures thought to be a major cause joint misery and stiffness; especially in the Rheumatoid Arthritis. It also provides the raw materials for human cartilage.
No Side effects or Stomach Discomfort.
Are there any side effects associated with European Chicken Cartilage?
No significant side effects of any kind have been reported by European Chicken Cartilage users; and there has been virtually no stomach discomfort of any kind reported by daily European Chicken Cartilage users.
The effectiveness of Type II Collagen in European Chicken Cartilage is validated by conclusive research.
Is there any proof of research that shows the effectiveness of Type II Collagen found in European Chicken Cartilage?
Type II Collagen was thoroughly tested in a major double blind controlled study at Harvard Medical School. The results of the study were published in the September 24, 1993 edition of the prestigious journal, Science in an article entitled "Effects of Oral Administration of Type II collagen on Rheumatoid Arthritis." This Study referred to by Dr. Joel D. Wallach in his Dead Doctors Don't Lie lecture. Accordingly, in 10 days all the pain and inflammation were gone; in 30 days the patients could open up a new pickle jar; and in 90 days they had maximum return of function.
European Chicken Cartilage is Completely Safe.
Can I take European Chicken Cartilage with my other medication(s)?
Absolutely, European Chicken Cartilage is completely safe and natural and will not interfere with any other medications you may be taking.
NOTE:  It is always wise to inform your family physician before starting European Chicken Cartilage or any other remedy.  Particularly if you are being actively treated for any chronic health conditions.
Will I be able to reduce my joint relief medication if I continue taking European Chicken Cartilage on a daily basis?
The Harvard Medical School study found that several of the joint sufferers taking daily Type II Collagen from chicken cartilage were able to successfully decrease or, in some cases, eliminate joint medication.  You should of course, discuss any changes in medication with your health care practitioner.
European Chicken Cartilage benefits are cumulative and long lasting.
How long will it take for European Chicken Cartilage to work?
The effects of daily European Chicken Cartilage helps the body heal itself naturally, so the time it takes to get positive clinical results will vary with each individual.
How many capsule of European Chicken Cartilage should I take each day?
The recommended initial daily amount is three capsules per day.  This provides approximately the same quantity of Type II Collagen as that used in the Harvard Medical School study.  After 4 to 6 weeks the number of capsules can potentially be decreased depending on individual results and requirements.
European Chicken Cartilage is 100% Satisfaction Guaranteed.
What if I am not happy with the results that European Chicken Cartilage gives me?
Your complete satisfaction with European Chicken Cartilage comes with a full 30 day unconditional money back guarantee.
Where does European Chicken Cartilage come from?
European Chicken Cartilage comes from Europe and has been successfully used for years by Europeans.  The ONLY current U.S. distribution channel is from  Health Quest of Payson Utah; it is not currently available in retail or health stores.  Health Quest is offering a discounted "introductory price" so take advantage and order today!
For larger orders, pricing and shipping details please call:
Address
25 N. 200 W.
Kanab, Ut 84741